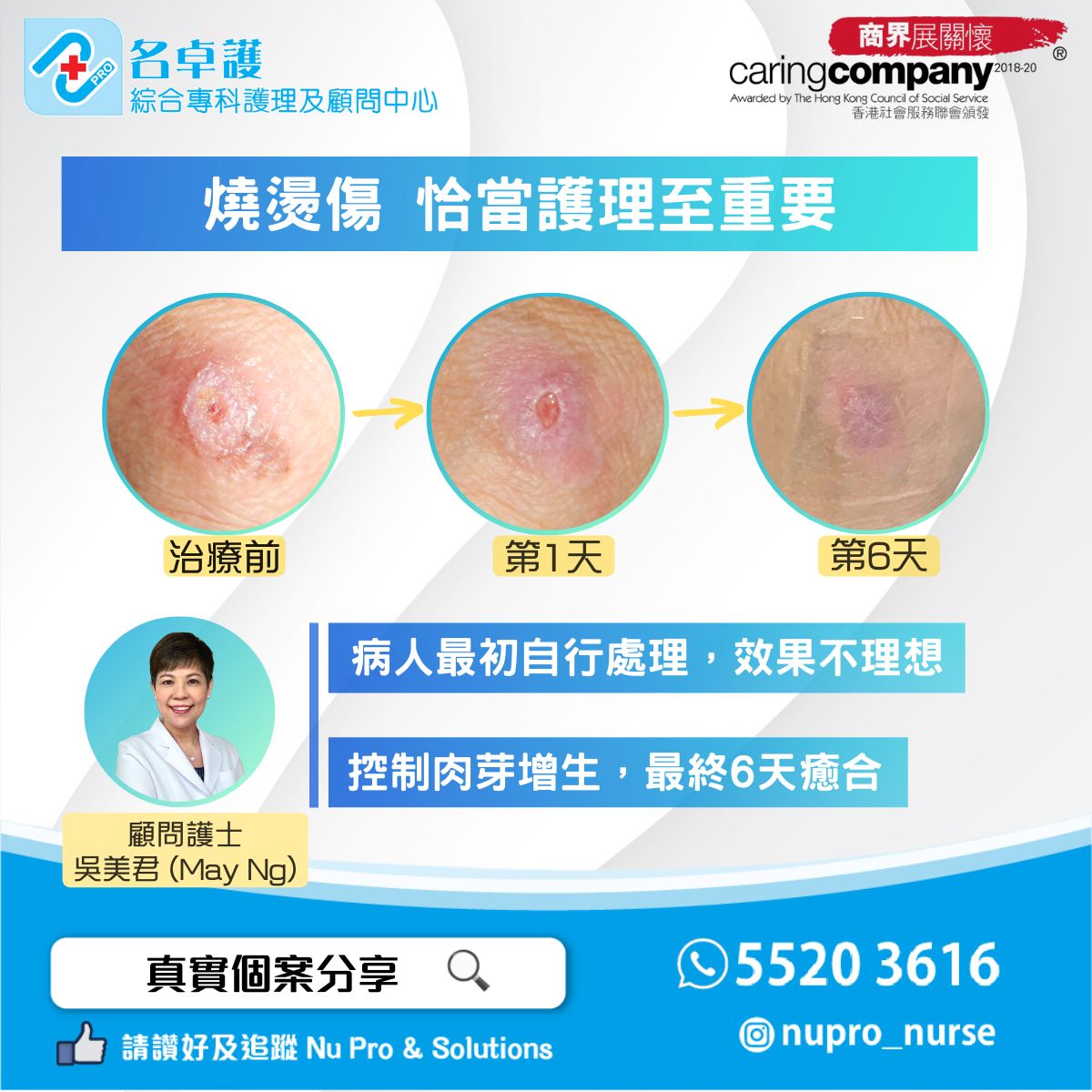 Ms. Man suffered from first degree burn wound with a hot wok at home. A blister developed. She handled it with a first aid kit at spot and sought for medical treatment the next day. However, the skin of blister was lifted up when she changed the dressing, in that it turned into an open wound.
The wound had been presented for 2 weeks and was covered with biofilm, slough and hypergranulation, when she was referred to Nu Pro Nurse Centre for specialized wound care. Priority was put to address the management of slough and hypergranulation for this case. Conservative sharp wound debridement performed.
Bioptron light therapy was applied to promote wound healing. Appropriate dressing method was of great importance to enhance further debridement and hypergranulation control. Effort had been made to ensure that the client could handle the wound properly at home in between centre visits. Since even with the right dressings, wounds cannot heal, used improperly.
The wound progressed satisfactorily and healed up in one week.