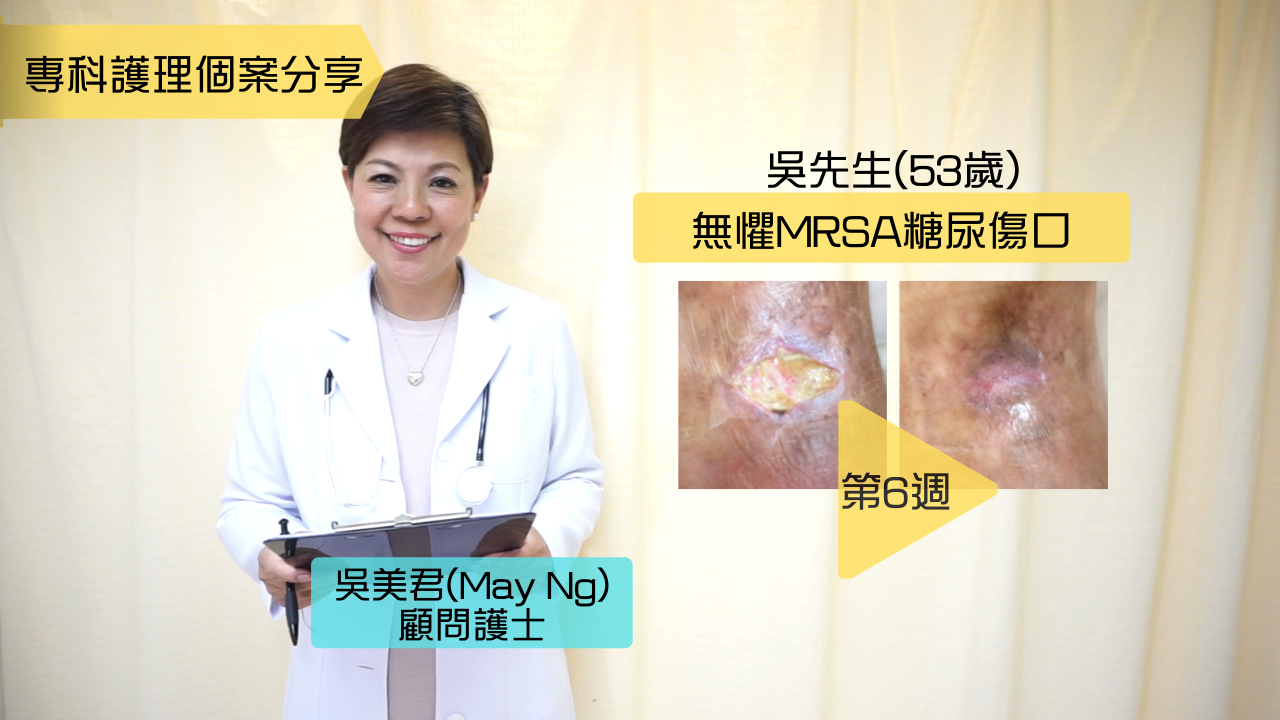 A 53-year-old male from China, had history of itchiness of unknown cause over right foot for over 6-7 years. He was put on steroid treatment with unsatisfactory result. Injection of unknown medication over affected site had been prescribed by another doctor in mid-November, 2015. Swelling with pain developed over the injection site. Gradually it turned into an open wound with exposed ligament, slough and excessive purulent discharge. He came to Hong Kong for further medical advice. DM was diagnosed and MRSA was identified from wound culture. Related medical treatment started. He was then referred to Nu Pro for further wound management after surgical debridement
Factors hindering wound healing were identified by Nu Pro wound nurses. Focuses were made to address these factors with professional skills and advanced treatment protocol.
Finally, undermining closed on day 34; wound surface area reduced by over 70% in 5 weeks' time; wound healed up after 6 weeks.
*Video in Cantonese Chinese only