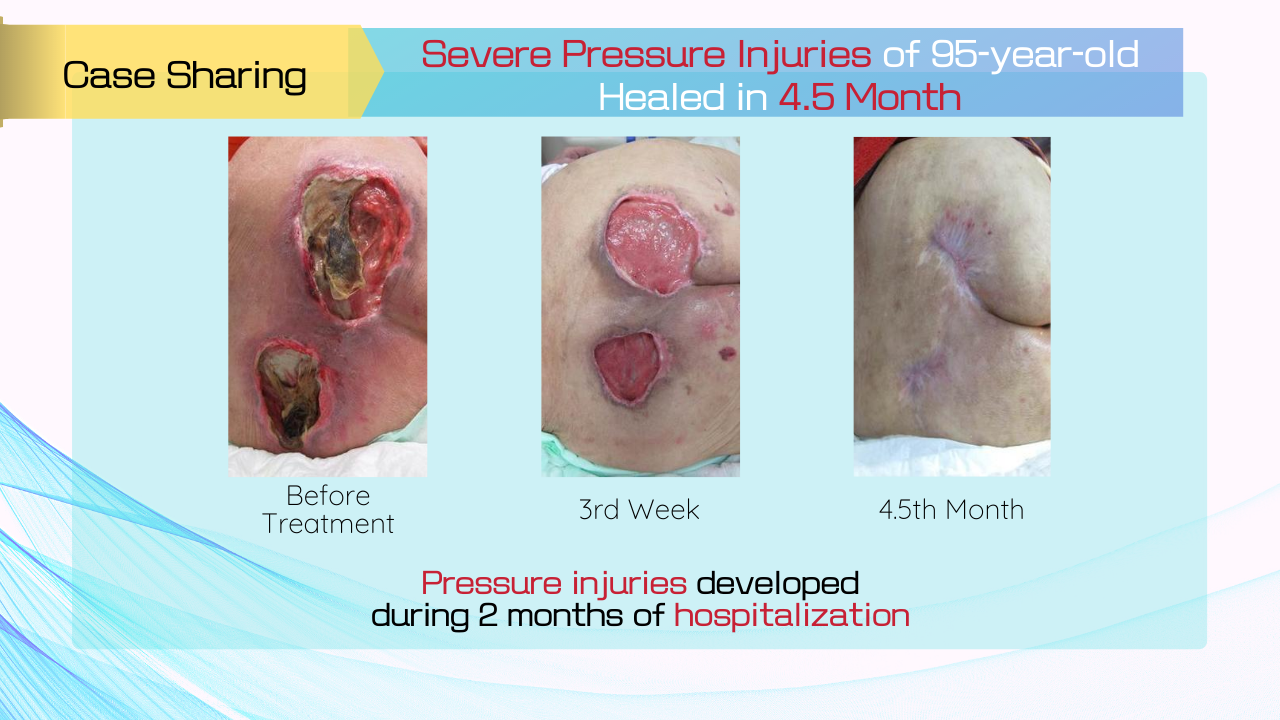 A female aged 95 was admitted to hospital for two months for management of acute cholangitis, pancreatitis & septic shock, ARF, Pneumonia, Renal problem. Fortunately the condition was controlled and she was discharged with low albumin, generalised oedema and severe anaemia (Hb.6.6.). Unfortunately multiple pressure injuries developed during her hospitalization as she was critically ill and bed bound. Those two over sacral area were the worst two. Both of them were infected with ligament and bone exposed after the thick layer of slough and necrotic tissue were removed.
Major focus of management was made on infection control, debridement and promotion of wound healing. On the other hand, effective pressure relief, appropriate position change, contamination prevention from fecal incontinence and maintenance of good nutrition with support from dietitian were all fully addressed.
The wound responded to treatment with encouraging progress and finally healed up in 4.5 months.